Recent Posts
22
« Last post by PC-12 Fan on October 19, 2022, 08:28:37 PM »
Absolute sweet pics Marty! Can't believe how advanced in detail these thigs have become over the last couple years.
23
Oh, you're going to have so much fun! The Maddog has its flaws but it really grows on you.

ERIC PAGE
24
Wife and I cut our big road trip by a day. Used the saved Motel money and pulled the trigger on the FS2020 Maddog X. It was a good squeeze.
Lined Up at KLIT: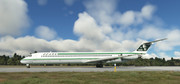 Flaps and Slats set for T/O: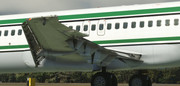 Up KLIT:
Arrived at KATL: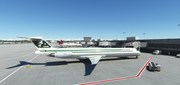 This is the first, true study level aircraft I have owned. Somewhat steep learning curve just to get the engines started and the FMC programmed. Have also finally got the AiG beta traffic mod going. This was like my 3rd attempt at getting it running. It is still beta, and the injector kicks out from time to time, but it is nice to see "real" traffic in MSFS2020.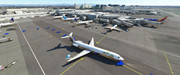 Went thru a lot of youtube tutorials to get it set up. One that worked best for me was:
https://www.youtube.com/watch?v=-XM415ibRsM
25
The textures aren't the highest resolution since they ported it over from P3D I think but the systems and flight model are really good and it's just so much different from the Boeings and Airbus that it makes it fun. It's a little pricey for the texture quality. I fly it as much as I fly the PMDG 737 with similar performance on an average spec computer.
26
Dude, you're giving me an itchy finger to pull the credit card trigger on that puppy !
Maybe in September after getting back from a 2 week road trip my wife has planned.
27
In case no one noticed, I'm really enjoying the Leonardo MD-82 in MSFS!
28
Thats a cool shot and love to see the MadDog still getting some love here!
29
Some really cool wingtip vortices on approach into Mexico City with the Maddog
30
Another pic of the Leonardo Maddog.